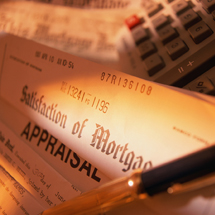 New & Resale Residential
Property Refinances
For Sale by Owner
Notary Services

A Notary serves as an impartial witness to the signing of documents, attests to the signature on the document, and is legally empowered to witness signatures and certify a document's validity and to take depositions. Real estate transactions always require specific documents be notarized.
What types of transactions go through escrow?
Most contracts that involve the transfer, lease or financing of real or personal property can be placed in escrow. The buyer or seller should demand the protection of escrow for any transaction which involves a substantial investment. Whether you are the buyer or the seller, you want assurance that no funds or property will change hands until all of your instructions have been followed. With the increasing complexity of business, law and tax structures, it takes a trained professional to supervise the transaction.
AREAS OF SERVICE
Palm Springs, Palm Desert,
Indian Wells, La Quinta, and the
surrounding Coachella Valley.
ABOUT US
+ Independently Owned and Operated
+ Licensed by the Department of Corporations
+ Member of the Escrow Institute of California
+ Over 30 years providing escrow services
CALL 760.568.0344
FAX 760.568.9610
Email: info@pacificcoastescrow.com
Hours: Mon–Fri 8 a.m. to 5 p.m.
Appointments available on Saturdays.
Closed for Lunch 12:00 to 1:00